Check out our customers' reviews
Amber | USA
Gorgeous artwork, excellent customer service and personability, can't say enough good things about this interaction! Thank you, Amir!!
Jan 13, 2021
Nicole | USA
She spent a few minutes looking and looking…she could not believe the beauty right before her eyes.
Dec 17, 2020
XxJSSxX| Canada
Could not be happier with this beautiful ceramic plaque! Better than even the photos. So very pleased!
Dec 6, 2020
shipping world wide
To over 70 countries already and
many more to come.
made in israel with love
From our small studio in Israel
to your blessed home.
hand made art
Each artwork is one of a kind
and crafted by hand
monthly featured products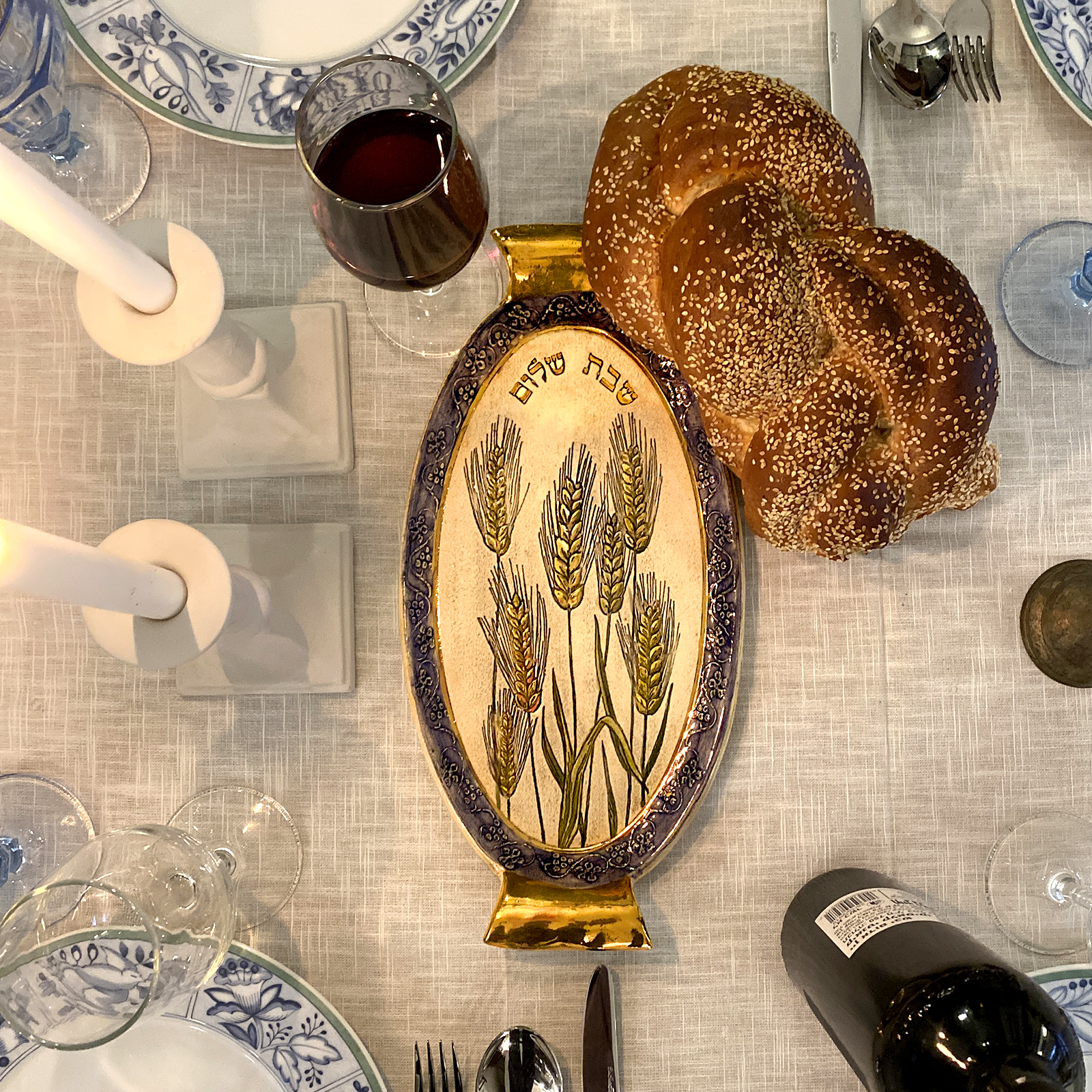 Wheat stalks – Exquisitely handcrafted Challah tray
The challa is a special bread usually braided and typically eaten on ceremonial occasions such as Shabbat. The challa is placed on a plate which is an integral part of any Shabbat table. After the prayer for giving thanks for bread, the tasty challa is sliced, sprinkled with salt, and passed around for all to enjoy. The challa plate is used to prevent crumbs from spreading over the table after slicing the bread.
product page
Read more